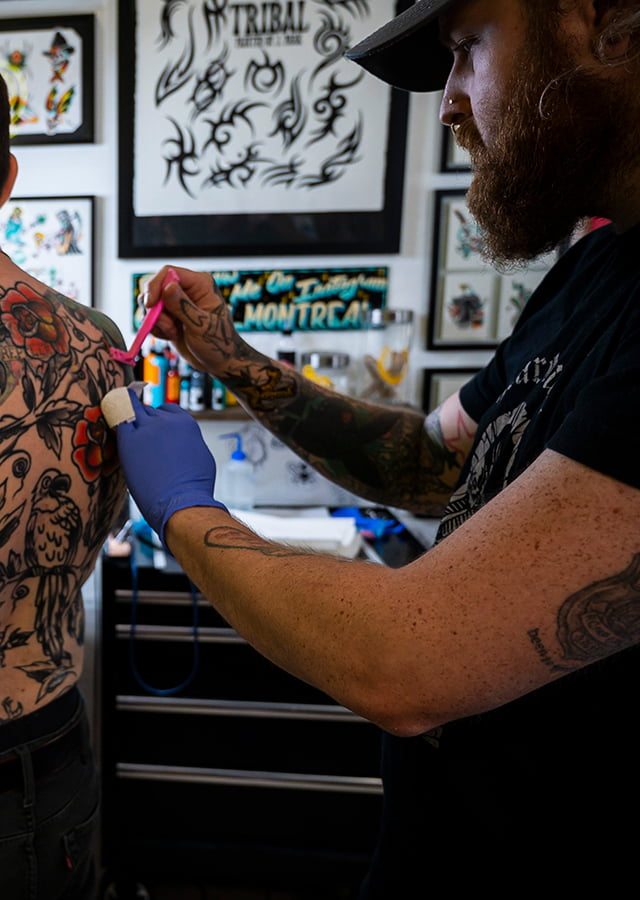 Coming to us from a stint in Montreal, we are delighted that Jay is landing back in Winnipeg and setting up shop with us.
Their signature chrome vibes and traditional style, Jay's work uses vibrant hues, clean lines, and bold designs to create eye-catching and timeless pieces. We are so excited to see the work that Jay creates with their wonderful clients.
*This email is for existing appointments only. Please call the studio at
(204) 284-1173 for all general inquiries. Thank you.