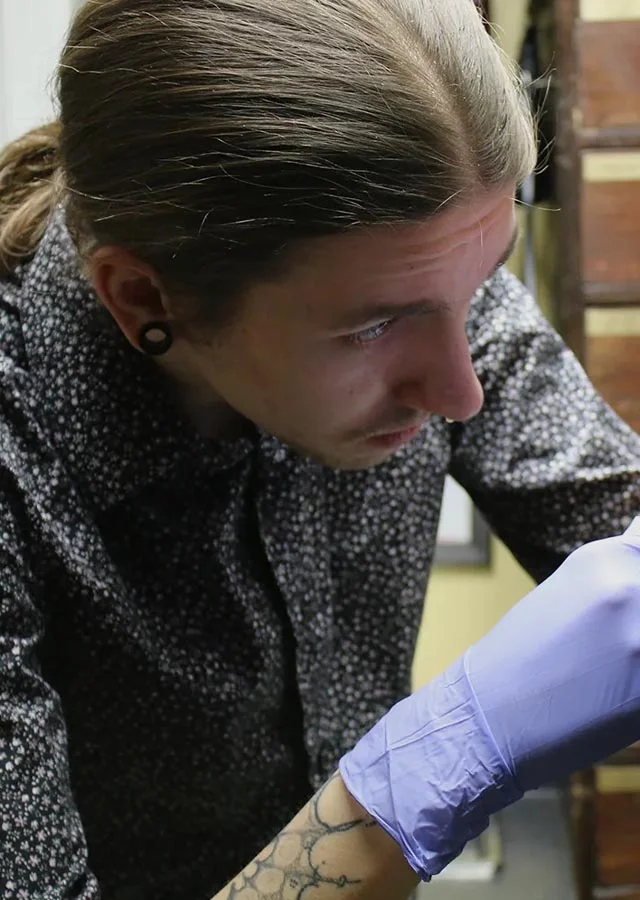 Kaleb is our full-time piercer at the shop, he was born into and grew up in the body modification industry, surrounded by piercing and tattooing from childhood. He began his apprenticeship in 2018 and has been piercing ever since.
Kaleb's outgoing and friendly nature makes it easy for clients to connect with him and feel at ease. He is meticulous and thorough with his clients, always taking time with each and every appointment. He specializes and favours doing micro dermal and surface piercings – and it shows! He is a joy to have at the shop and we are so grateful to have him here.
*This email is for existing appointments only. Please call the studio at
(204) 284-1173 for all general inquiries. Thank you.