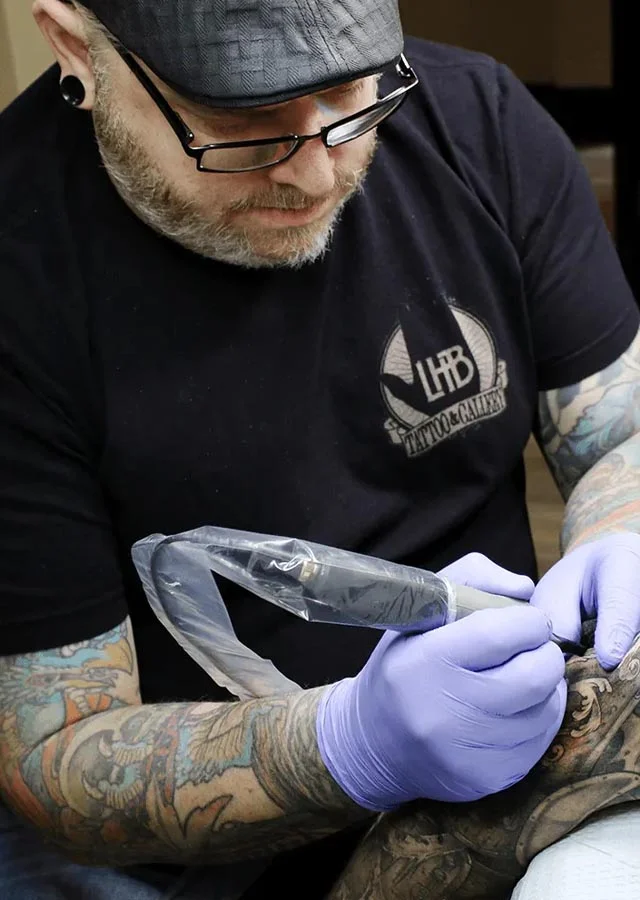 Shawn has been a part of our family since 2011. He began his tattoo journey in 2002 in North Bay, Ontario, as a primarily self-taught artist, but had an informal apprenticeship from a friend who helped him hone his craft. He has always expressed himself through various art mediums but fell in love with the excitement of living art on the human canvas. The idea of always having your art with you was a medium that was central to Shawn's motivation in tattooing. He is a very versatile tattoo artist, with a predilection for illustrative and neo-traditional styles of tattooing. That being said colours are his forte; his palette is extensive and he can express so much by using various shades to deepen, soften, strengthen, or mute aspects of his tattoos. He is a massive contribution to our shop and we can always count on him to boost us up!
*This email is for existing appointments only. Please call the studio at
(204) 284-1173 for all general inquiries. Thank you.